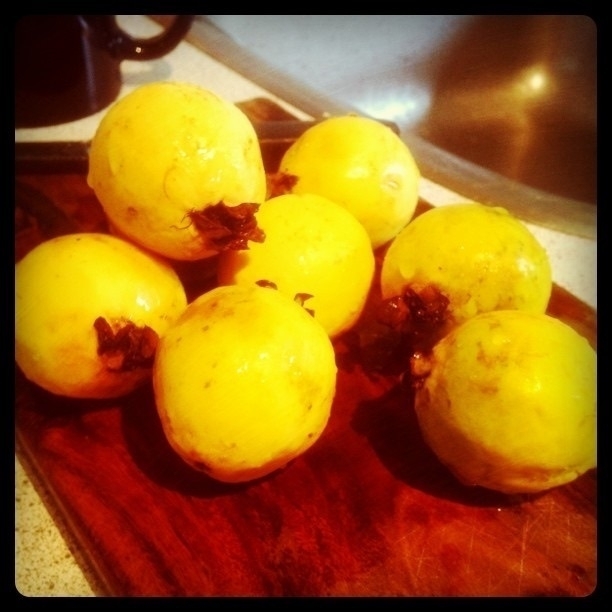 I bought guavas last night. When I bit into the first one, that flowery perfume flavour wafted out and teleported me back about almost 20 years.
When I traveled around the South Pacific on a tallship as part of Class Afloat, we stopped in Suva, Fiji. There is an orphanage and school run by Canadian nuns there. We visited and brought some gifts - school supplies, books, etc. - as well as playing the muddiest game of soccer I have ever played in my life. The teachers asked the children to bring in something for us - fresh fruit! So, they gathered tons of fresh guavas. We ended up with giant plastic garbage containers filled with guavas. Nothing like these pale imitations I bought in the store yesterday, but just that little whiff of perfume hinted at that long ago time.
Even for a boat filled with frsh fruit starved teenagers, we couldn't eat our way through all of the guavas. I spent a lot of time helping out in the galley, and I ended up making a kind of guava jam. I never did get sick of having it for breakfast pretty much every day until it ran out.