Connecting to Uganda
I'm going to Kampala, Uganda for a week, and will be connecting with the local tech community
Next Friday, I'm getting on a plane and flying to Uganda. This will be my first time visiting anywhere on the African continent. I've done a little bit of research and tried to make connections with people ahead of time, but I feel like I really don't know what to expect.
The reason I'm going is actually for a consulting project. Ed Levinson, who I've worked with for many years, asked me to come and work with a company he has invested in, Ensibuuko. The story of how Ed has connections in Uganda and ended up making this investment is itself an interesting one.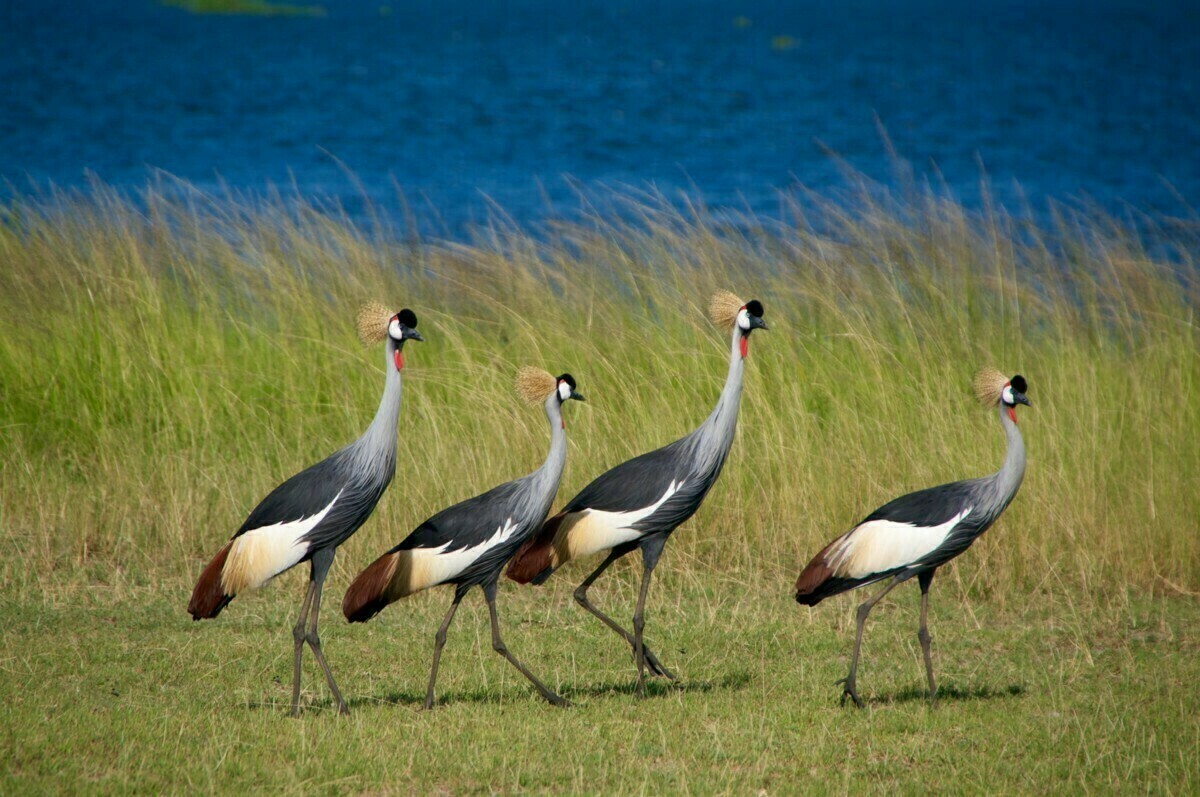 A bit about Uganda
As I said, my experience with Africa in general and Uganda in particular are basically zero.
I started at the wikipedia page for Uganda: a landlocked country in East Africa, on the shores of the gigantic Lake Victoria. At 37 million people, "the world's second most populous landlocked country after Ethiopia". The official languages are Swahilli and English, with half a dozen other languages also widely spoken.
There are seven telecommunications companies serving over 21 million subscribers in a population of over 34 million. More than 95% of internet connections are made using mobile phones. — Wikipedia
Yes, mobile is big. But it's not smartphones being widely used by the mass market today. Ensibuuko is building mobile banking for SACCO's (a type of small credit union), and the primary end user interface is SMS on featurephones.
Kampala, where I'll be working, is the largest city, with a population just over 1.5 million people.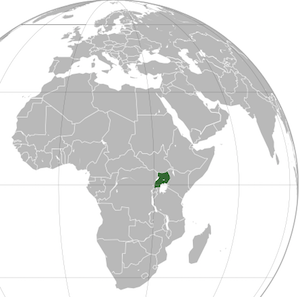 I wasn't sure how to fly there. Turns out, there are a lot of different options, including flying from Vancouver to China and onwards "the other way around" as I thought of it. But actually it's pretty simple. My route takes me from Vancouver to Chicago, from Chicago to Brussels, and from Brussels direct to Entebbe, the airport outside of Kampala. Brussels Air has these direct flights, so it's just a matter of making it from Vancouver to a city that Brussels Air services.
Asking my network for Uganda connections
I talked to a number of people ahead of time (FaceTime, Skype, and WhatsApp for a "voice" call, although virtually everyone there was also introduced / connected to me through WhatsApp), and got a number of insights about the state of things on the ground.
The super-secret Canadian #ehlist connected me to Peter Park, whose company ConnectHealth is based in Nairobi, Kenya. Peter was accepted into the Y-Combinator Fellowship program to start ConnectHealth, which is building a mobile doctor booking & clinic management software.
We had a great discussion about choice of tech and communications. For instance, while many new tech projects in North America are built on Ruby or NodeJS, in Africa PHP is prevalent. In part, because if you hope to hire engineers, that is the coding language that most people know. On email, Peter told me many people don't check their inboxes at all regularly, because they are filled with spam and too much of a hassle to deal with unless someone tells you they are sending an email.
Peter also told me about Africa's Talking, a Twilio replacement, if we need to build more SMS-based services. I also saw that he was using Intercom on his website, which gives me confidence that we can use it for Ensibuuko as well. Peter had shared connections with folks based in Kampala and passed me on (while also letting me know that Ultimate Frisbee and tech have a strong cross over in Africa, just like here in Vancouver).
Next, leading member of the Mosquito Mafia (aka people from Winnipeg) Mark Fromson of LocalSolo introduced me to Joel Bellenson. Joel was an early pioneer in bioinformatics with Pangea Systems, where one of his cofounders was an engineer from Uganda. He lived in Vancouver's Commercial Drive neighbourhood for many years, and moved to Kampala, Uganda in 2012. Here's Joel on Ugandan television. I'm looking forward to hearing more from Joel on the ground in Kampala.
My last introduction into Uganda was introduced twice, through different connections, so I knew this was going to be good. One was global startup incubator 1776, the other was my friend Paschal (who is from Uganda and went to school here in Vancouver). Both connected me into HiveColab, a co-working and accelerator space right in Kampala. I had a great call with TMS Ruge, learning about HiveColab, a bit about the state of the tech startup ecosystem in Uganda, and his startup, Raintree Farms.
Meeting the local tech community through HiveColab
My week in Kampala will mainly be spent working with the Ensibuuko team. But whenever I travel for business, I do try and connect with the local tech community. I've run "Beers with Canadians" in San Francisco and Dublin, and in general try and run community events to see what kind of connections can get made.

The team at HiveColab graciously agreed to host an evening event on Thursday, September 22nd, from 4pm to 7pm at the HiveColab space. You can register on Eventbrite at Vancouver Canada Meets Kampala Tech. If you know someone in Kampala, please ask them to come — we'd love to meet them!
Connecting Vancouver & Kampala
I've reached out to a handful of local Vancouver companies to give me some classic startup company swag — stickers, t-shirts, anything else small and portable — to give out to the HiveColab crew.
Thanks to Axiom Zen, Mobify, Buddybuild, and Unbounce for stepping up so far.
Are you a Vancouver tech company and want to give me something to take along? Drop it off at the SFU VentureLabs front desk, Harbour Centre 12th Floor, 555 W Hastings, attention: Boris Mann / Open Angel (latest end of day Wednesday, Sept. 14th).
Once I meet the team at HiveColab on the ground, I hope to make more connections. Code mentoring, peer sessions, exchanges — who knows what we might make happen when we learn about each others' communities.
I'm excited about connecting with Uganda, and I can't wait to share what I'll learn.