Pho Sate at 24 Train Express Noodle House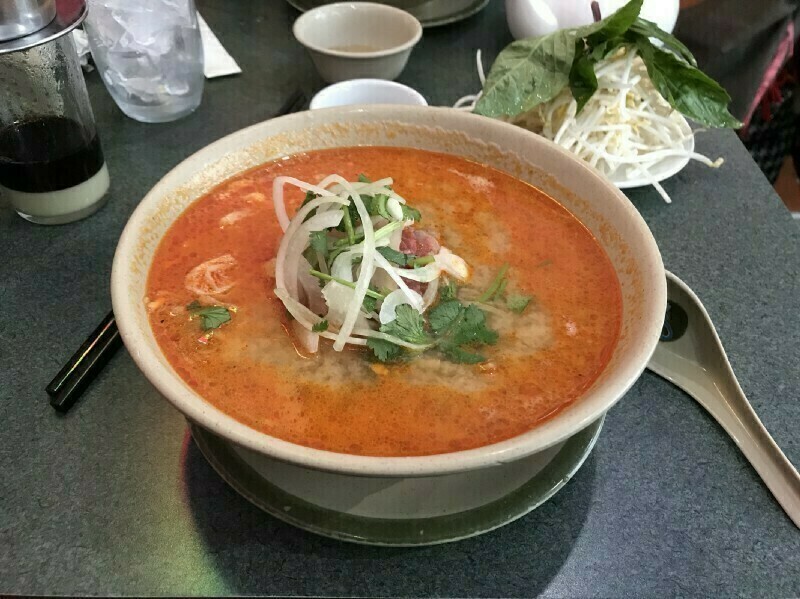 On the way home from Bowen the other day, we needed a late lunch and stopped before getting home to our temporary place in Yaletown.
There is a Vietnamese noodle place just around the corner that we decided to try.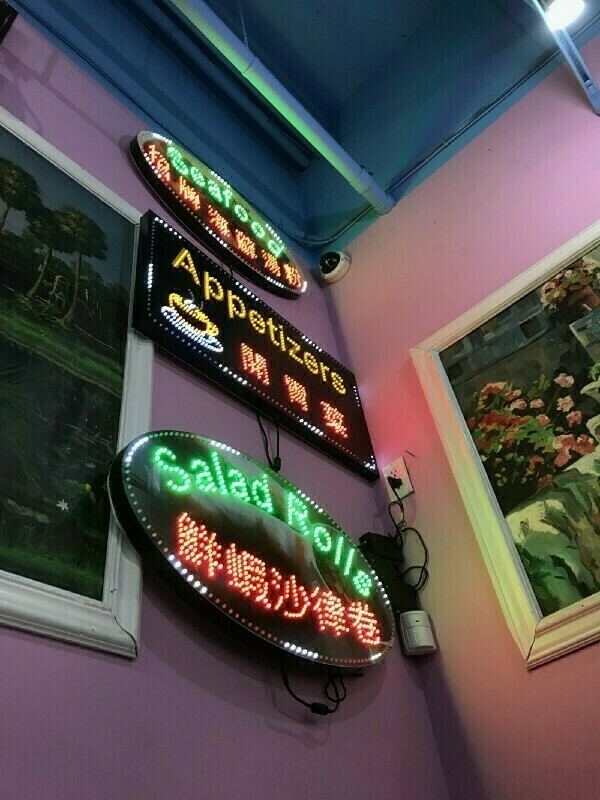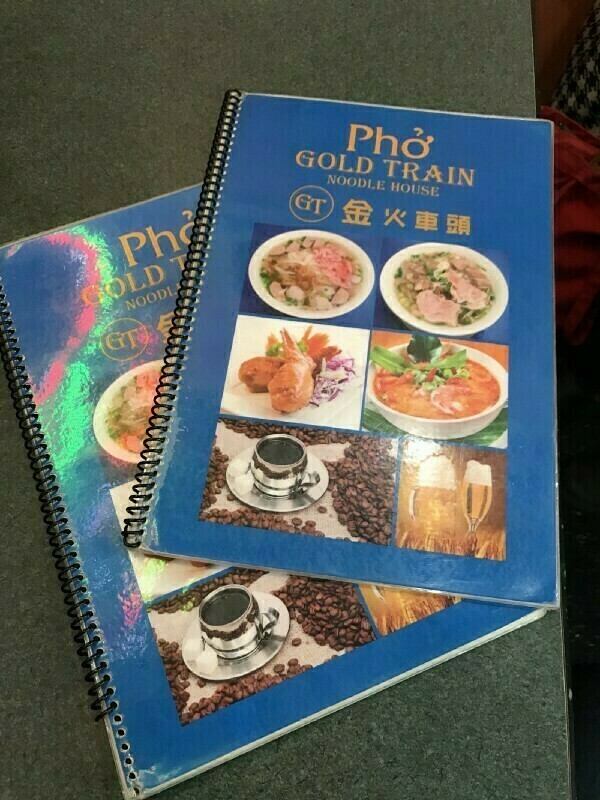 I'm not entirely sure why the menu says Pho Gold Train and it says 24 Train Express Noodle House on the outside.
There is pink and blinking lights and so much other stuff crammed in.
The menu is big. I like to have the "special" pho most places – with tendon & tripe & beef balls & rare beef – just to get a baseline around their broth flavour and quality.
Here, I noticed Pho Sate which I had never heard of before. When ordering, I got asked "coconut or lemon grass" – I didn't know what I was in for so picked coconut.
The bowl is pictured at the top of this post. Yum!
Researching it now, an old Chowhound post describes Pho Sate:
Pho Sate is a variation on Vietnamese Pho soup. The difference is that Pho Sate has a spiciness and heartiness from the addition of some sort of chili-peanut paste. When done correctly, it's heaven on earth… the most satisfying soup in existence. My sources from my favorite Winnipeg Pho spot (Thanh Huong) tell me that it's a specialty of Northern Vietnamese cooking and that there are moslty southern Vietnamese in Montreal, thus the lack of Pho Sate on menus.
It very much reminded me of a Singaporean laksa soup (which has coconut milk & curry).
A simple quick lunch, cheap and tasty. Now to explore the lemon grass version and where else in Vancouver I can try Pho Sate.
On Foursquare »