Yesterday was a nice weekend adventure day with Rachael.
Didn't get up too early, had some nice bacon & eggs weekend breakfast, and lounged a bit in the morning.
Rachael needed to go out to pick up a new ceramic mug she ordered. We stopped in at an art / craft / design market being held in the Bosa space on Venables at Commercial.
Here's work by ceramic vendor Dirt Spindle with some fun pieces: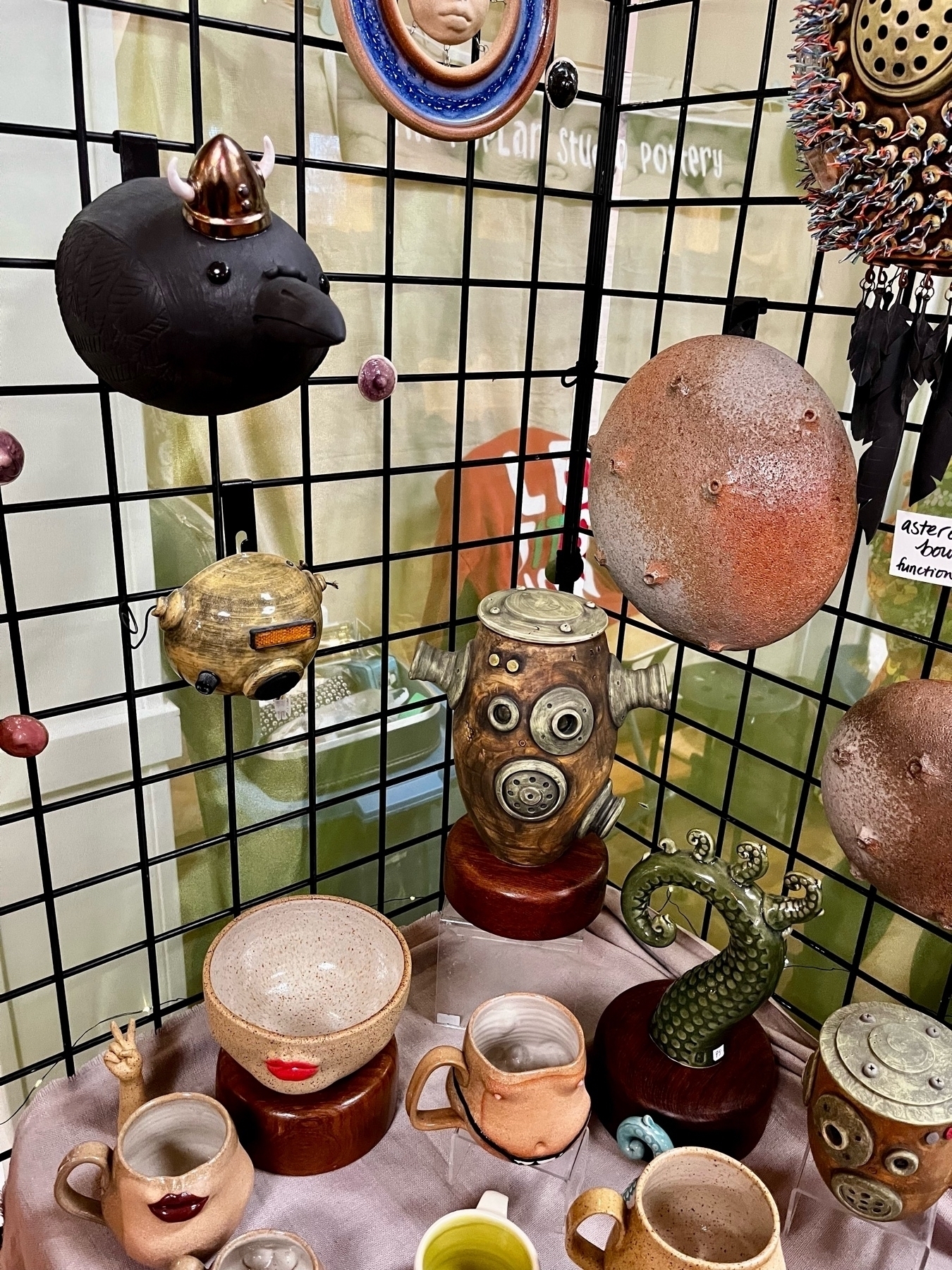 Then to the mug pickup on East Hastings, and on to Laughing Bean for a hot chai for Rachael to drink.
Having come this far, we headed towards New Brighton Park.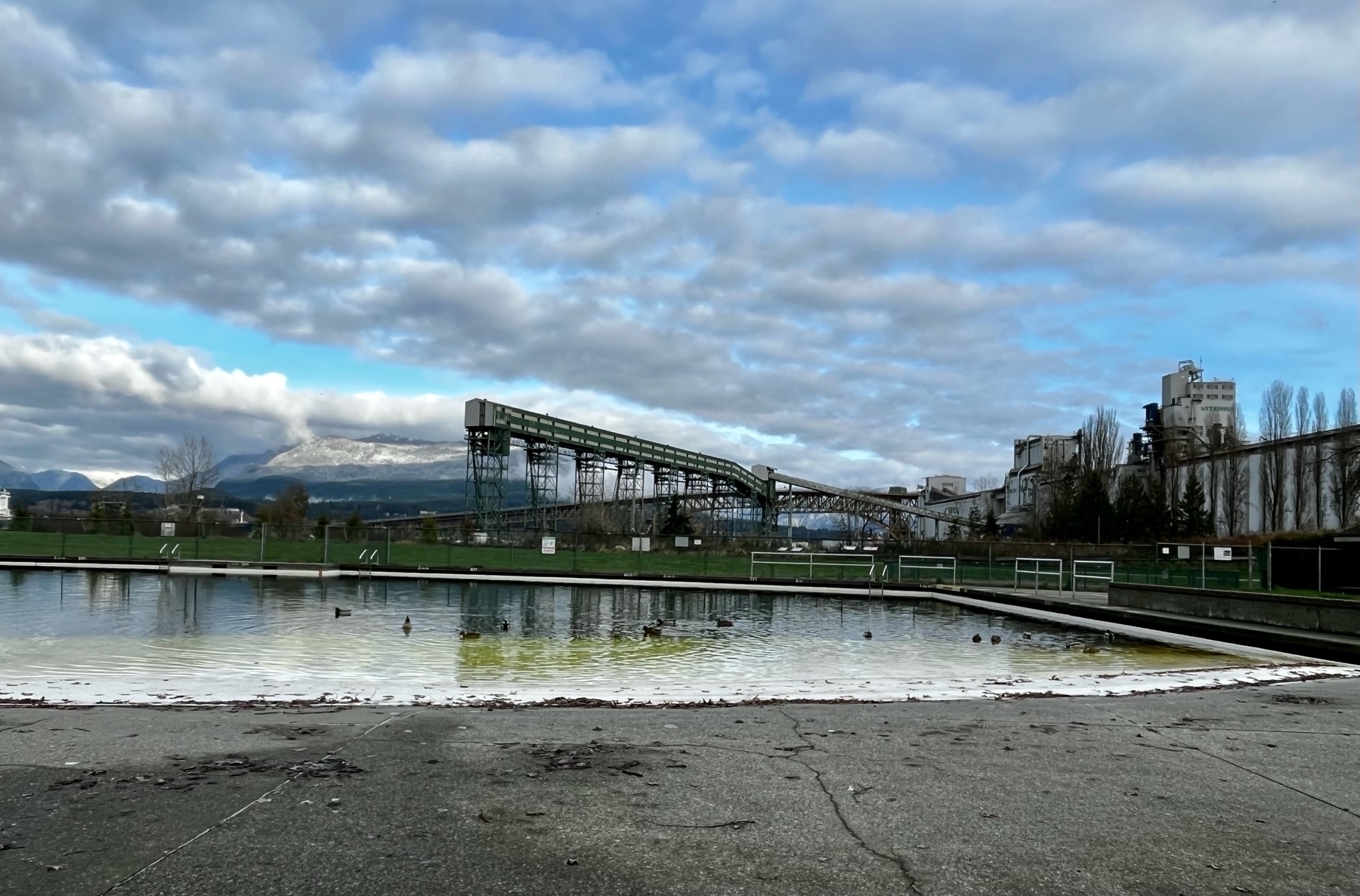 The ducks are enjoying the pool that we try and spend lots of time in, in the summer.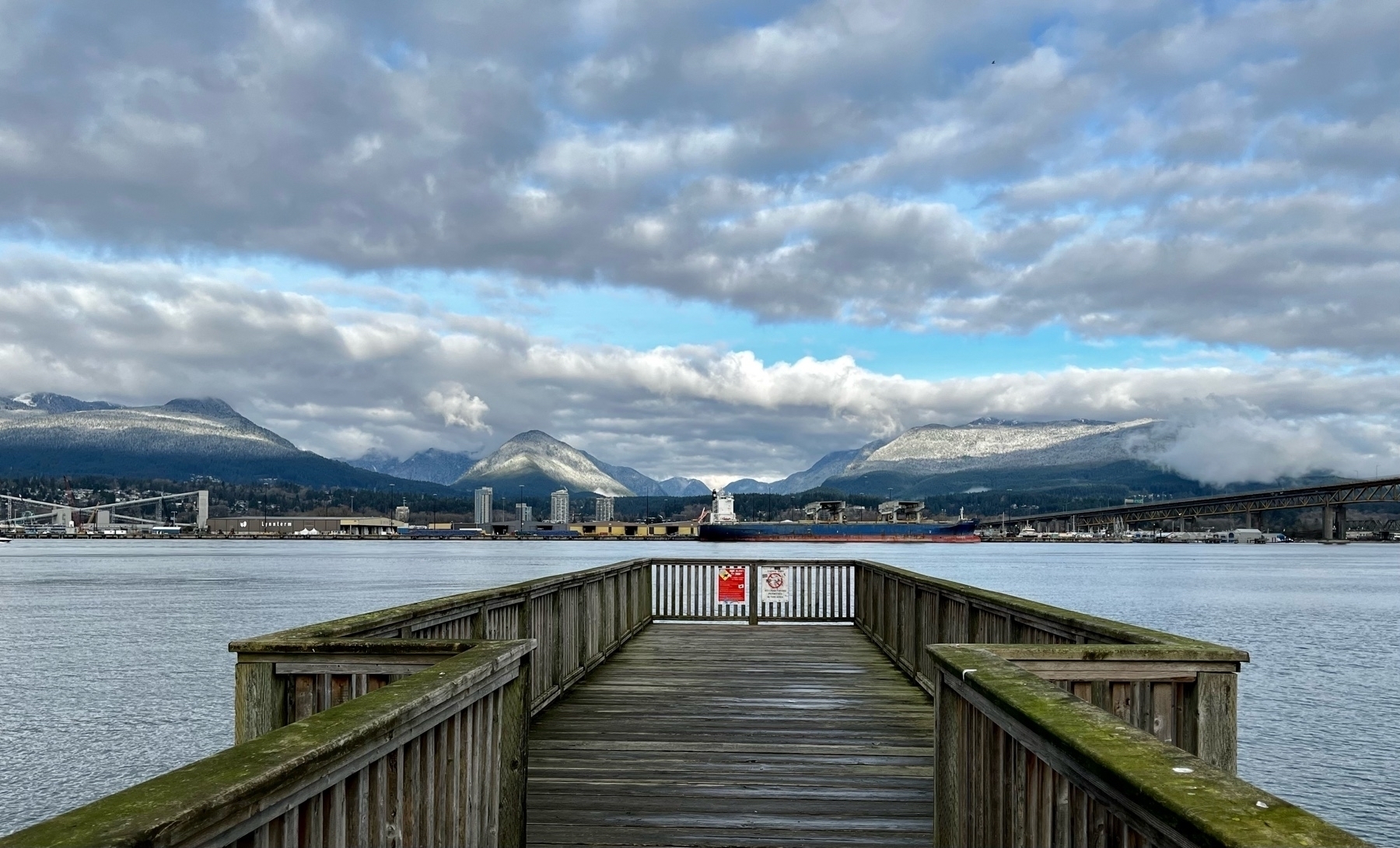 There was a big drop of snow on the mountains over the weekend. And there was a bit of sun shining down through the broken clouds.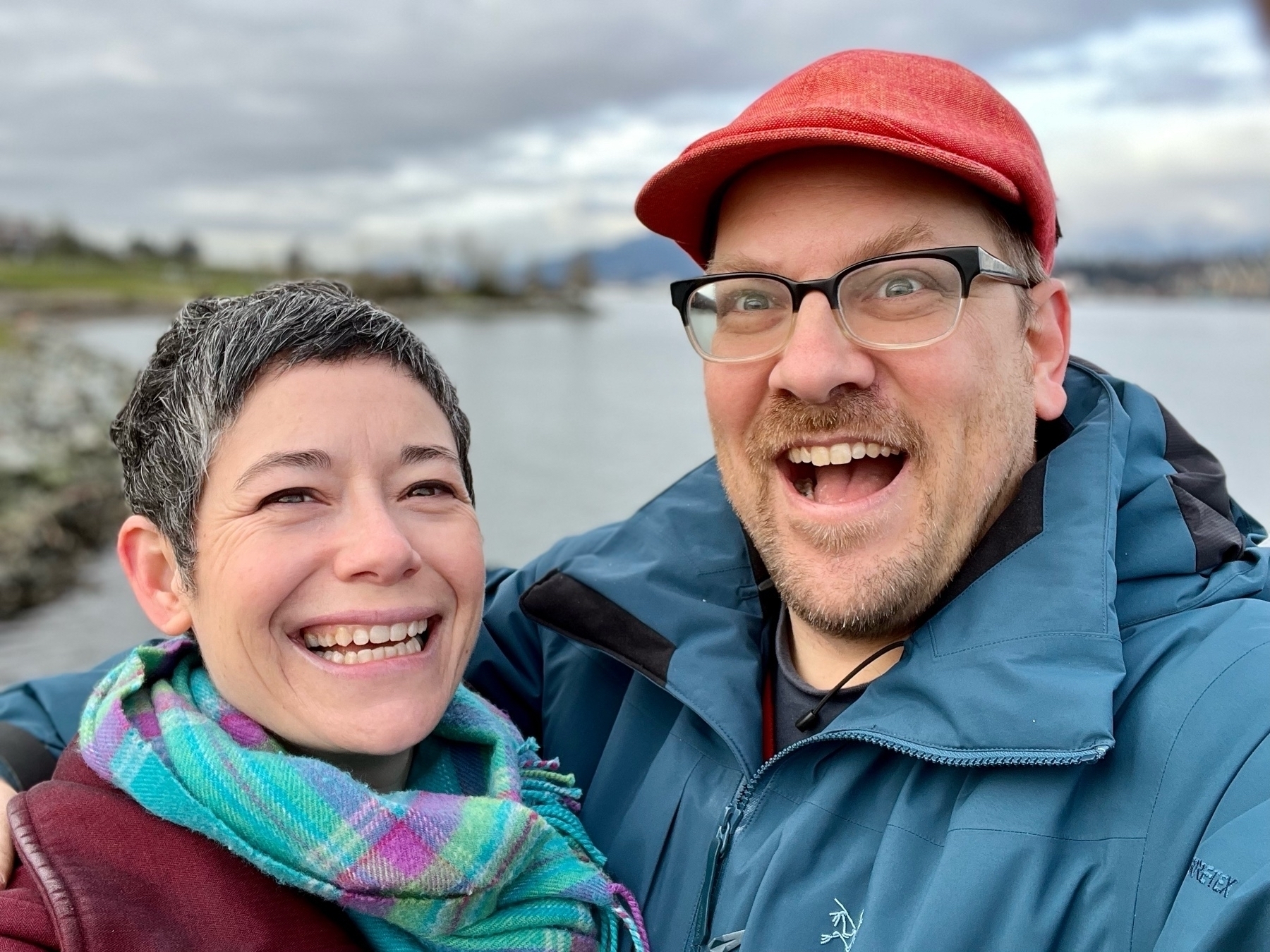 Rachael and I with weirdo expressions, testing the new iPhone camera.
On Saturday I ended up buying a new iPhone 13. Not the pro version, but going from 8 to 13 means a huge leap in camera quality and features.
The main reason was battery life, as illustrated by my Seattle trip this past week and needing to carry around extra battery packs and chargers.
From here we walked further east to Grog Studios which was having a pottery sale of different artists.
Danica Kaspar's colourful & psychedelic patterns were awesome.
And, Annabelle Choi with a pop up of her baking. We got a brown butter apple knot thing, and a mini rhubarb custard loaf.
Having walked quite far, we looked for an Evo car share but they were all farther away than a walk home. We ended up getting on a #4 bus at Renfrew and shortening our trip a bit, but we did put in 10K steps by the time we made it home.
I'm finishing this post up on a Monday morning. There's snow outside and a busy week ahead. Have a good week!