Looking back at this weekend, it was filled with adventures and cooking AND relaxing.
I had a fancy work lunch on Friday with Ryan at VV Tapas Lounge. It's close to our coworking space (Makeshift) and we hadn't tried it yet.
Warm Cauliflower Dip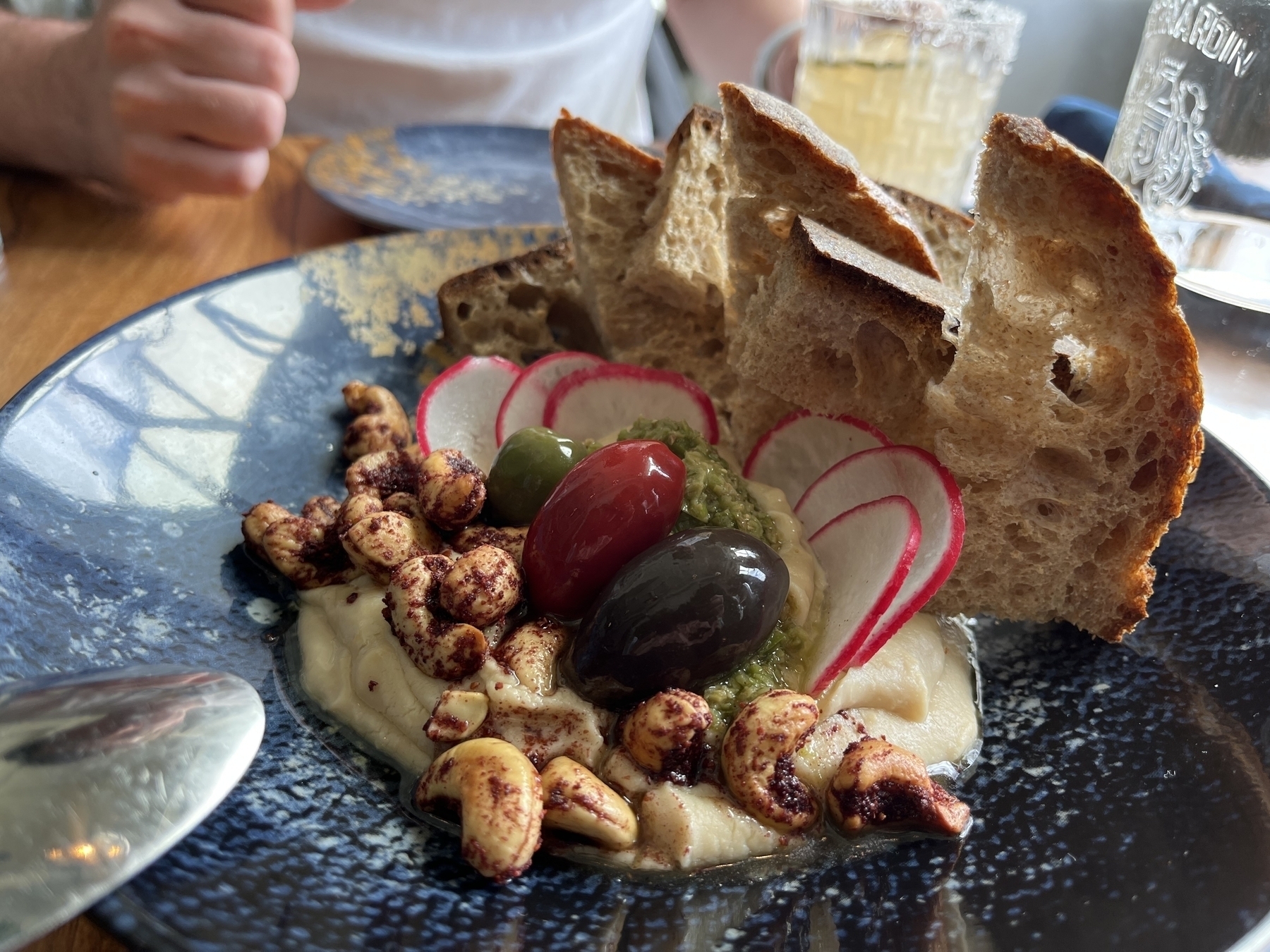 Beet Salad with Parsnip Crisps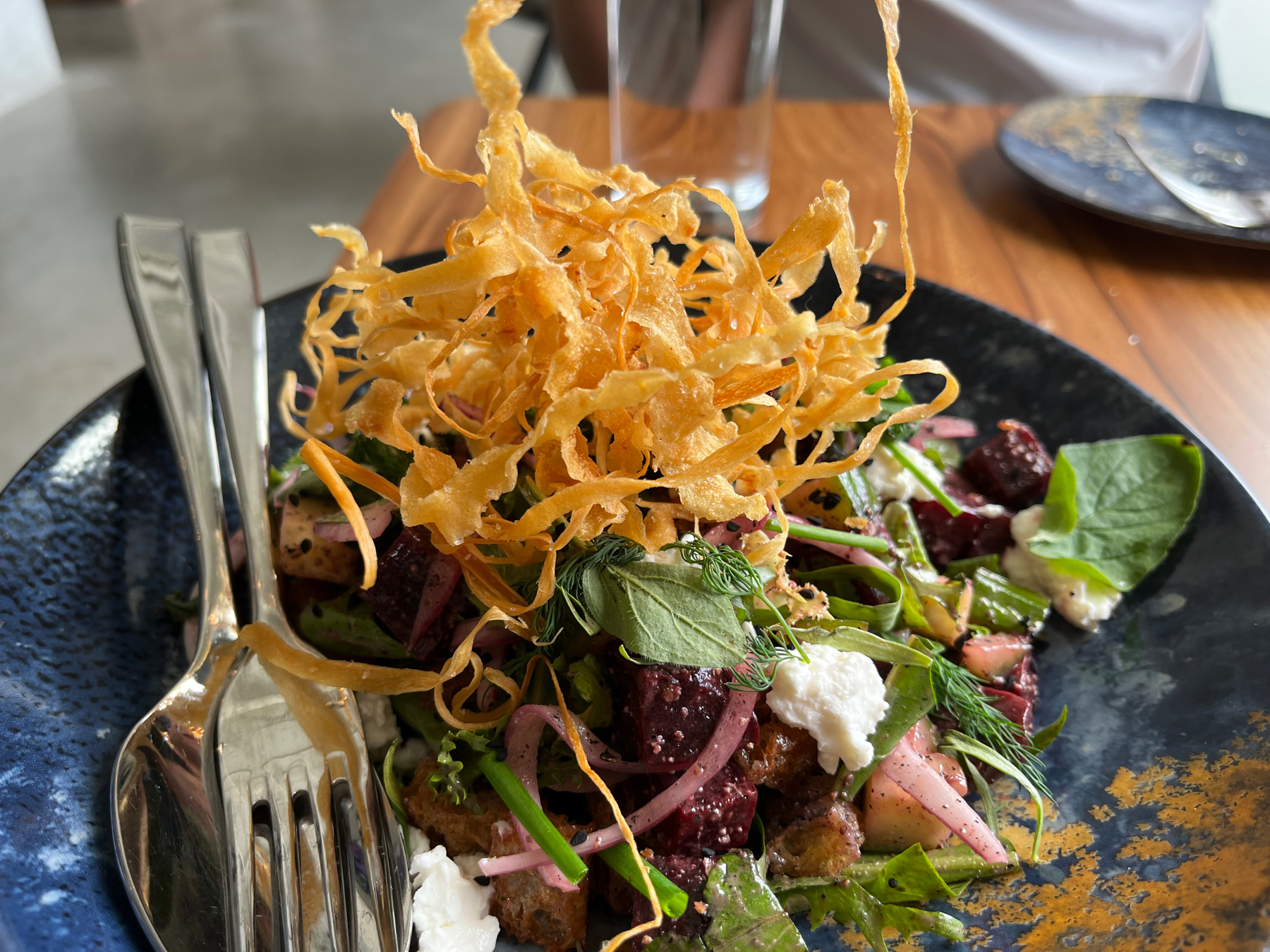 Hanger Steak with Mango Slaw & Chimichurri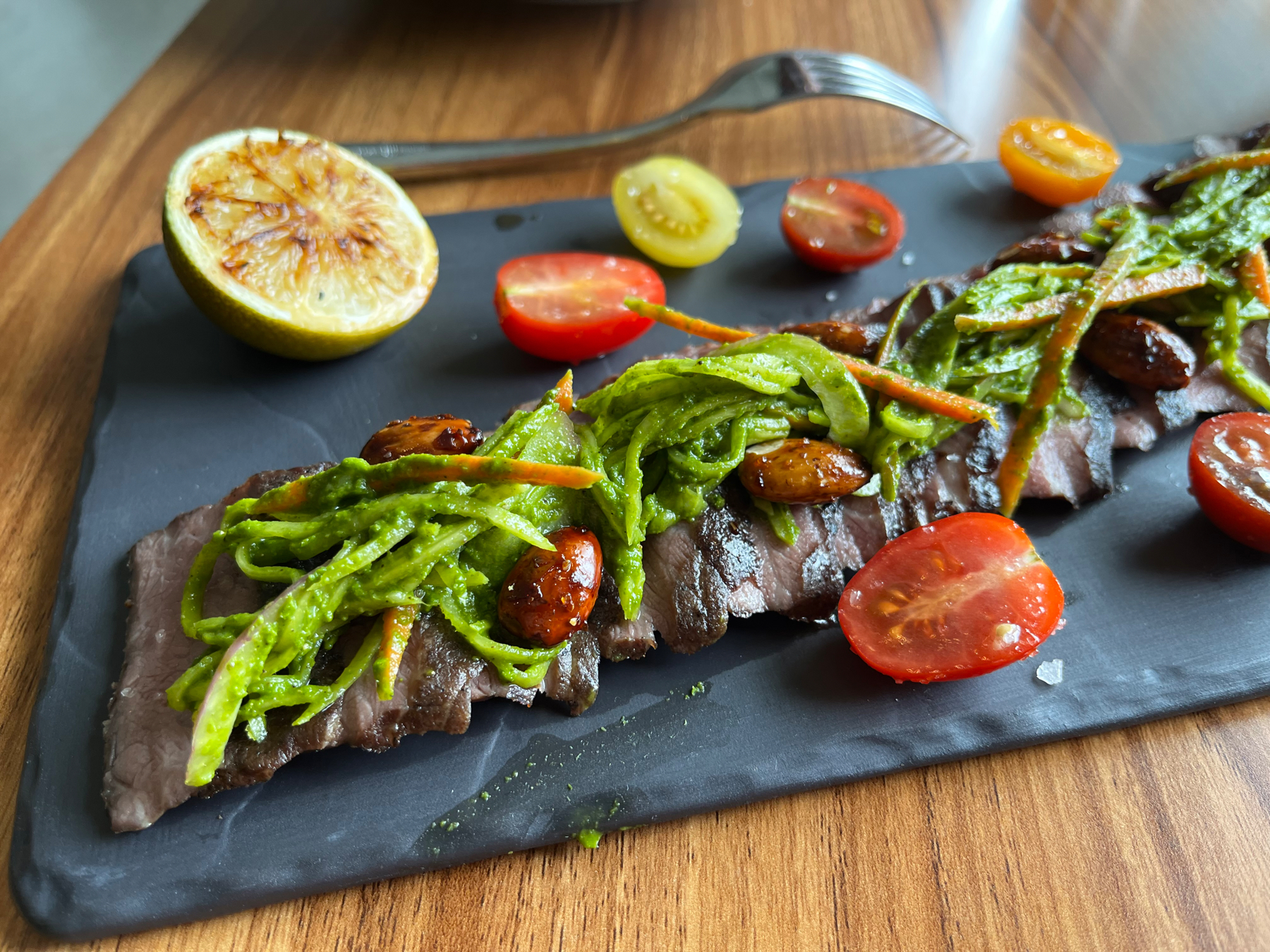 I had meant to make it to a YVRDAO meetup but cancelled and instead Rachael and I went for dinner at Kin Kao, a great Thai place in our neighbourhood. Had this rice noodle, chicken, and gai lan dish for the first time. Really good!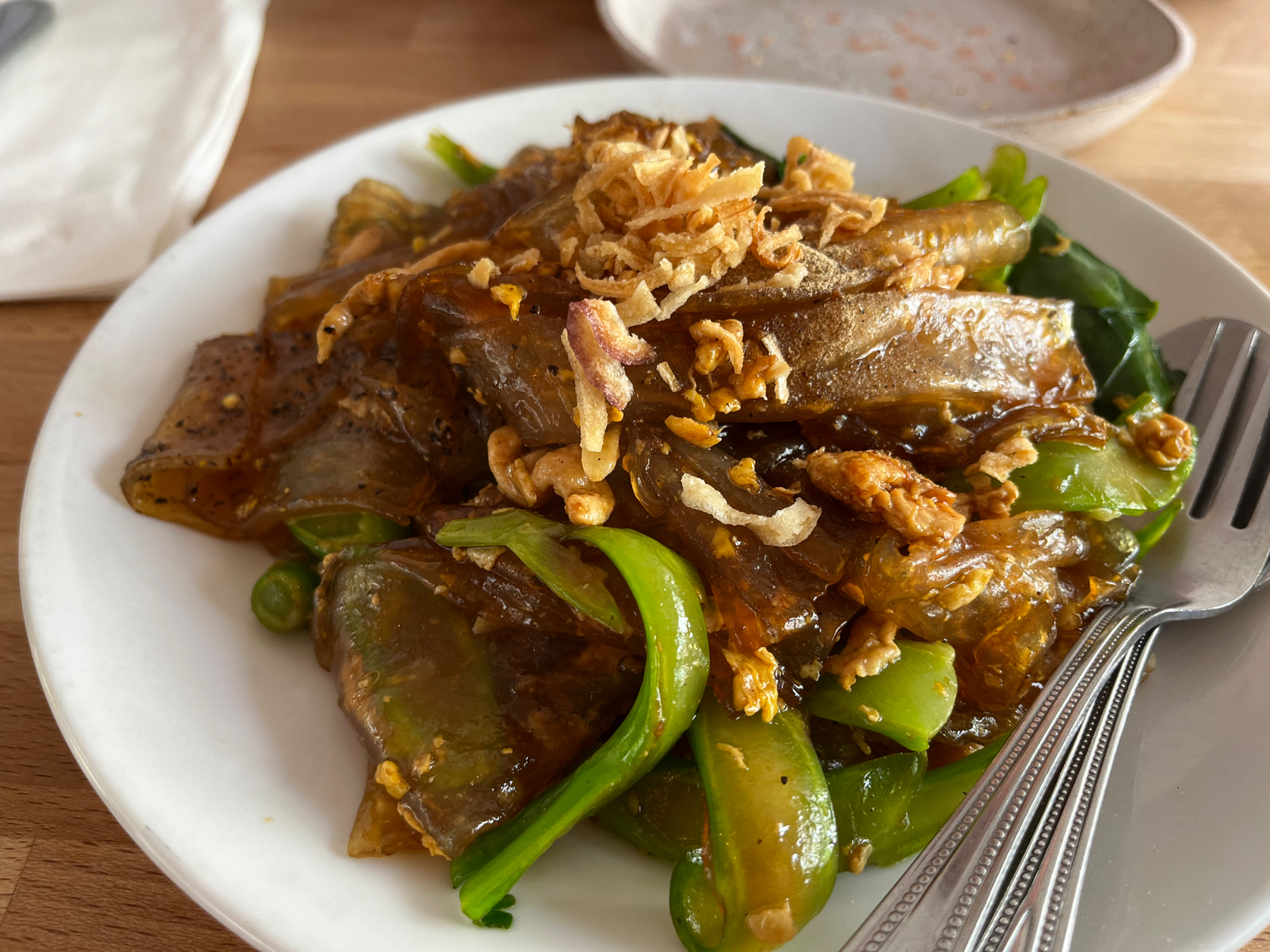 And yes we started watching Stranger Things new season to round out our Friday night.
On Saturday, we went to Oide Coffee on Clark for the second time. A friendly bunch, and Rachael really likes their matcha lattes.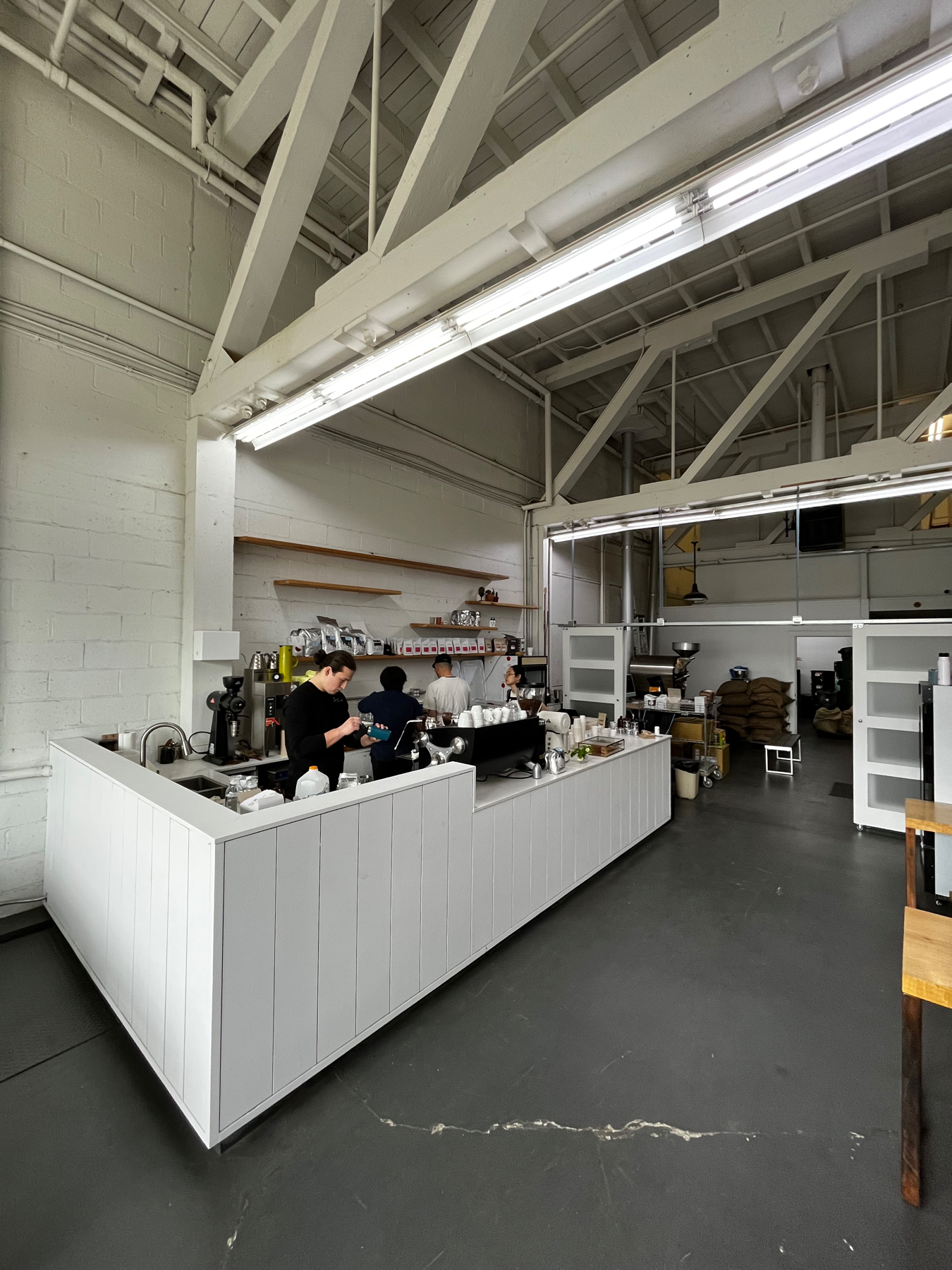 A quick lunch snack at Rise Up and then we grabbed an Evo and went to the Nikkei Museum. The Japanese Design Today 100 was excellent: a showcase of Japanese designed items in many categories.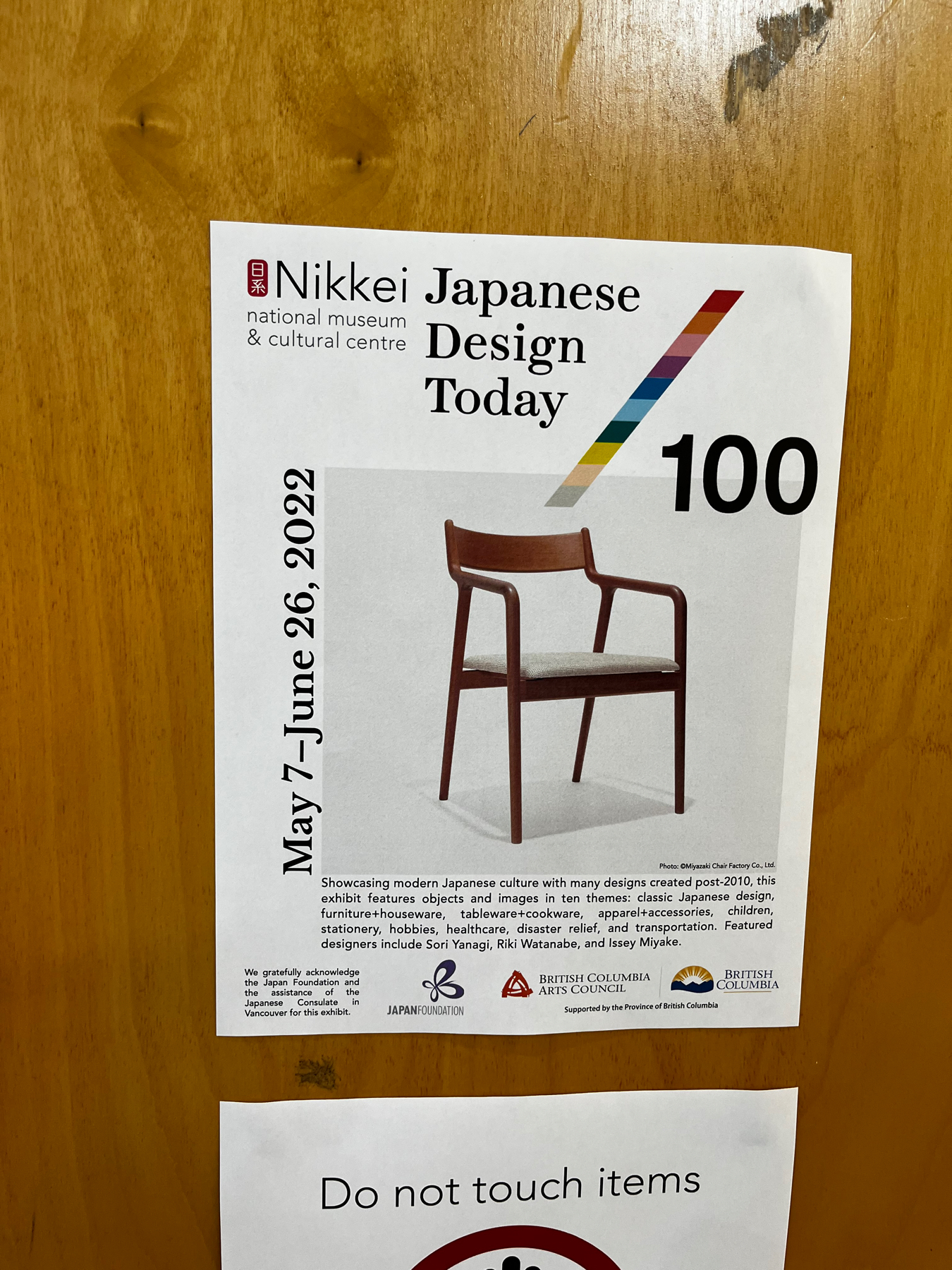 Titanium cups made in a way to recall the colouring of more traditionally made Japanese cups.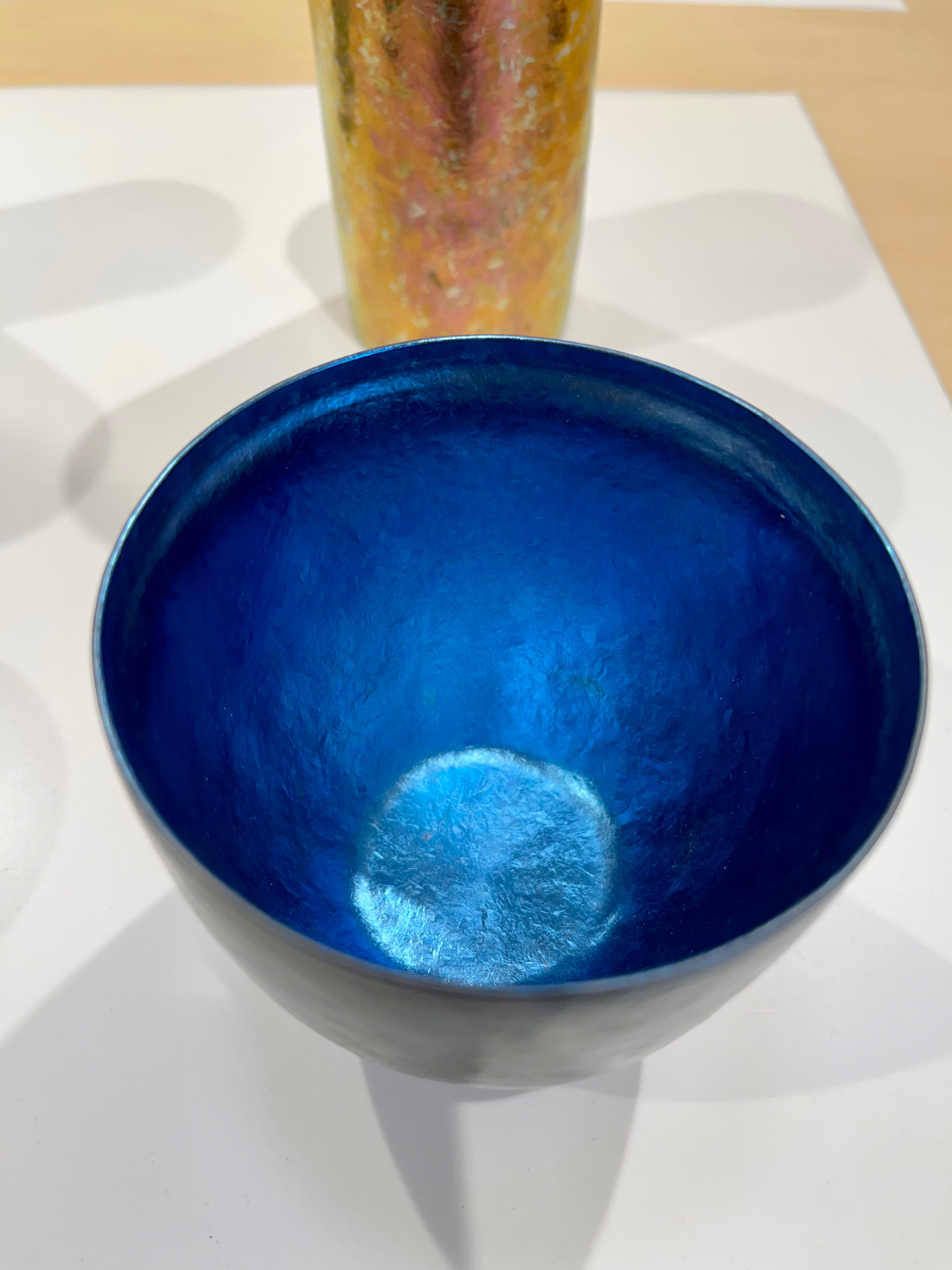 One of the three spaces with the items displayed: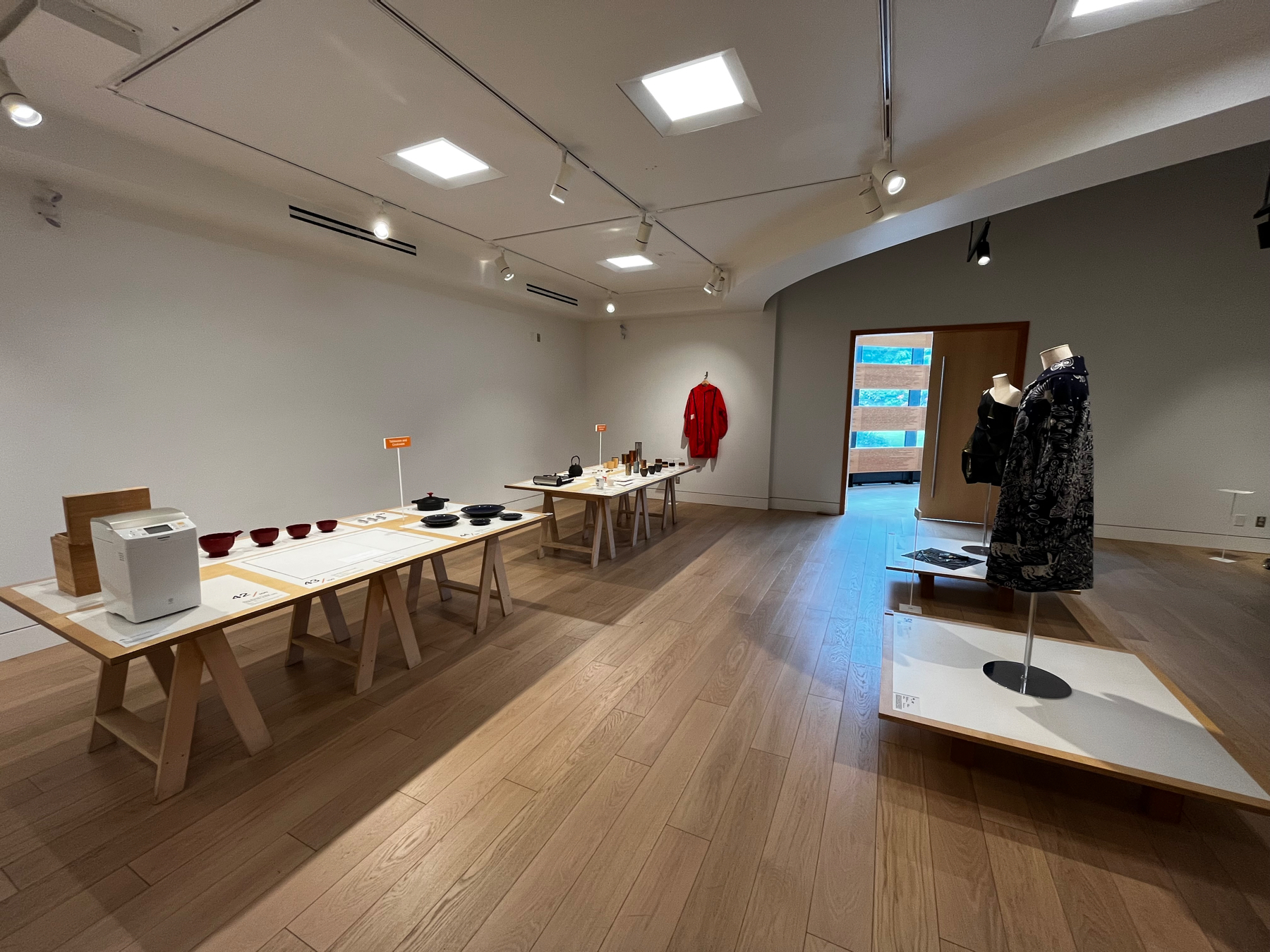 After the design exhibit we went next door to Suzuya, a Japanese grocery store. Stocked up on locally made frozen ramen noodles, snacks, and a couple of condiments: Yuzu salt and Ichimi Togarashi.
We decided to see what was at the Burnaby Art Gallery but skipped the show and instead walked the park grounds there.
This was a perfectly shaped tree in my opinion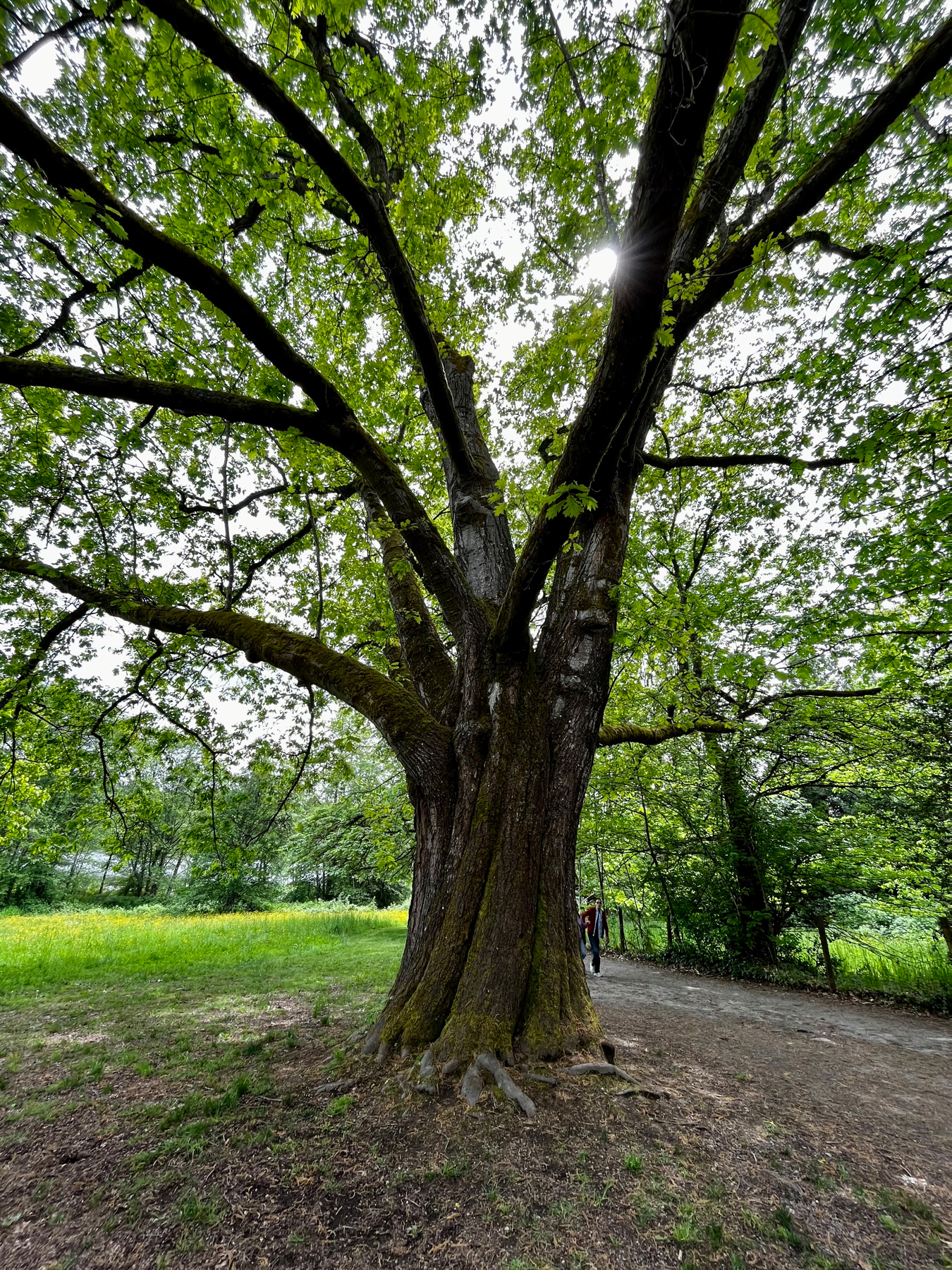 View across the water to Metrotown towers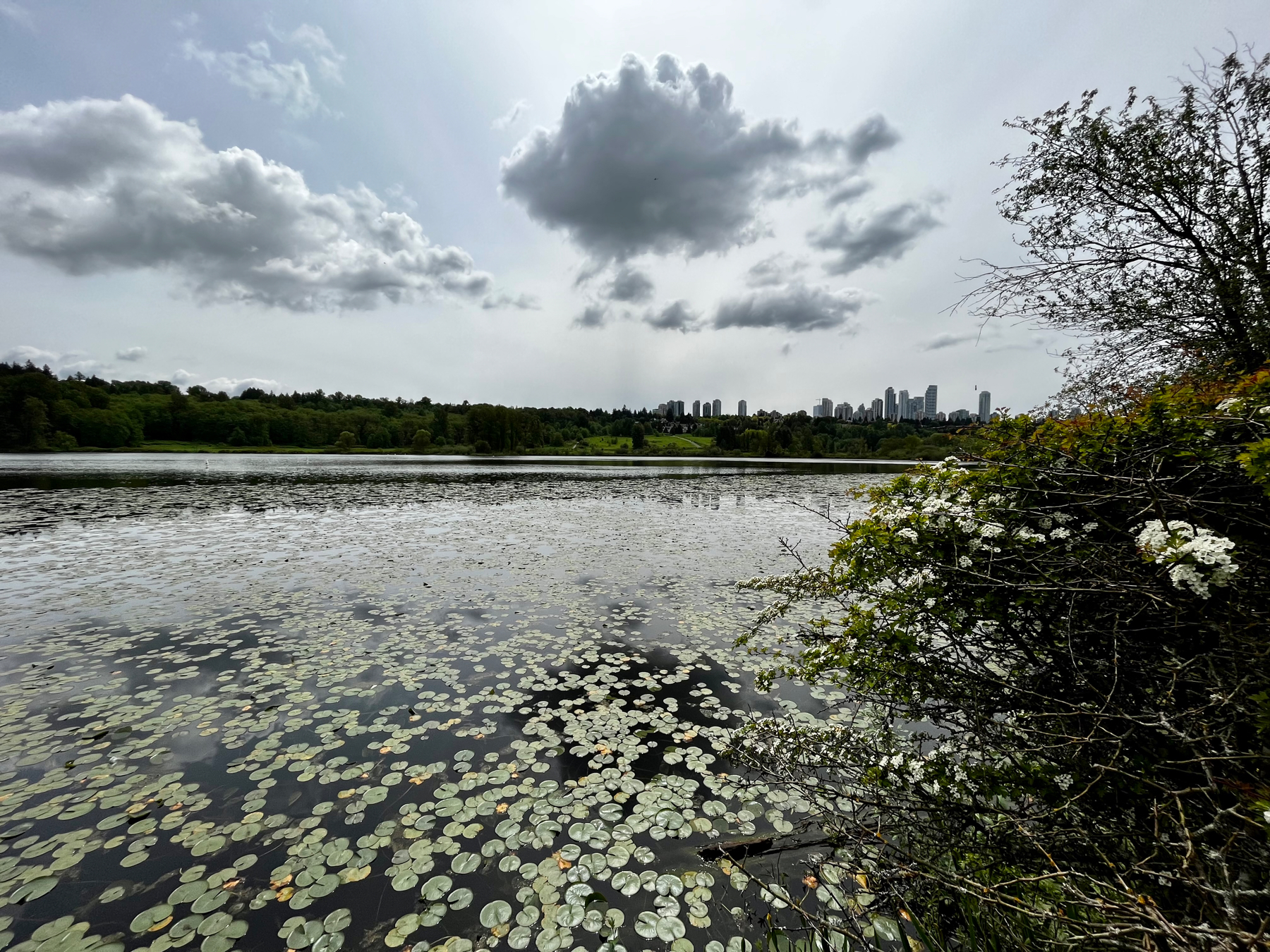 The rhododendrons were in full bloom and gigantic.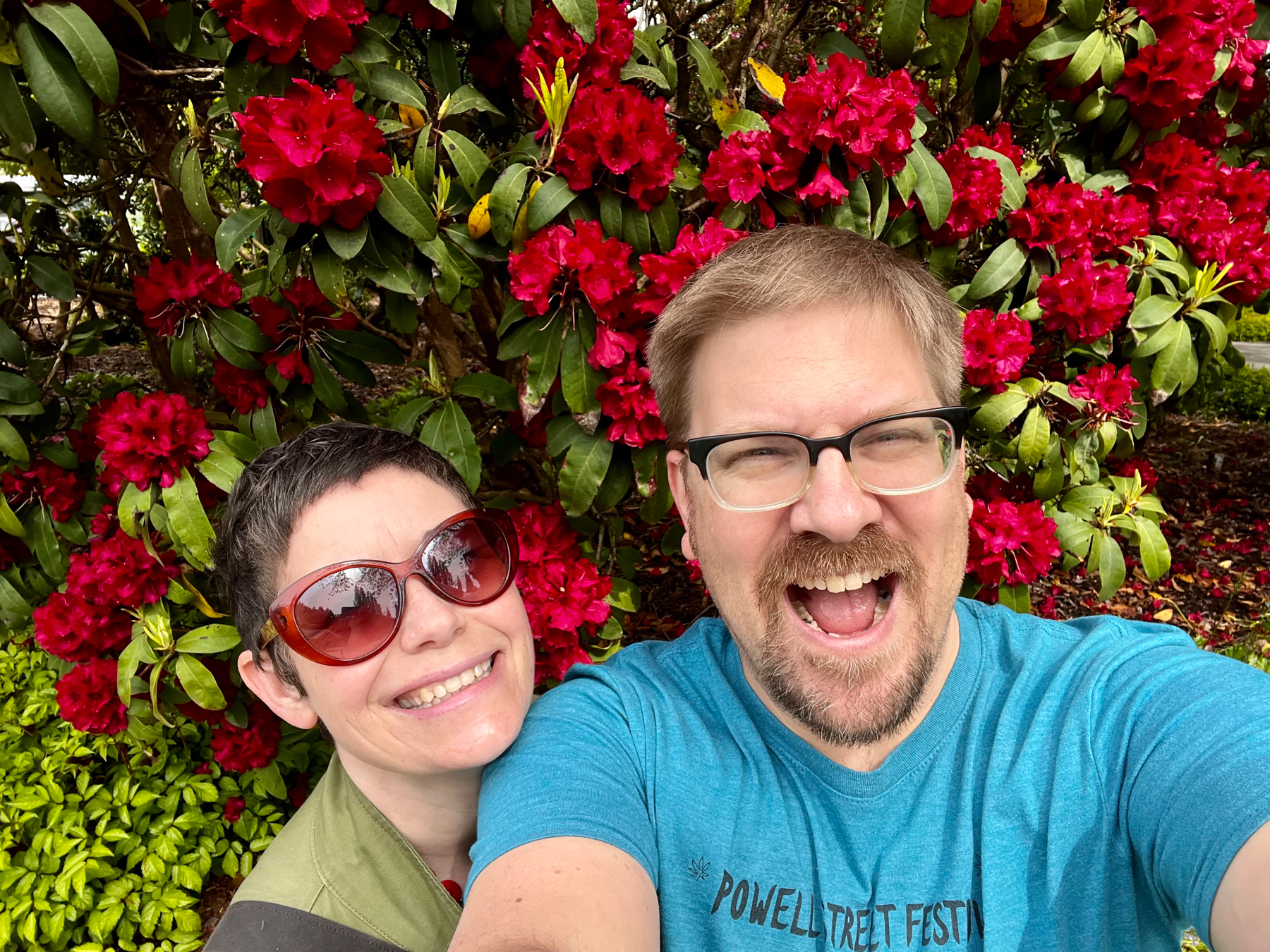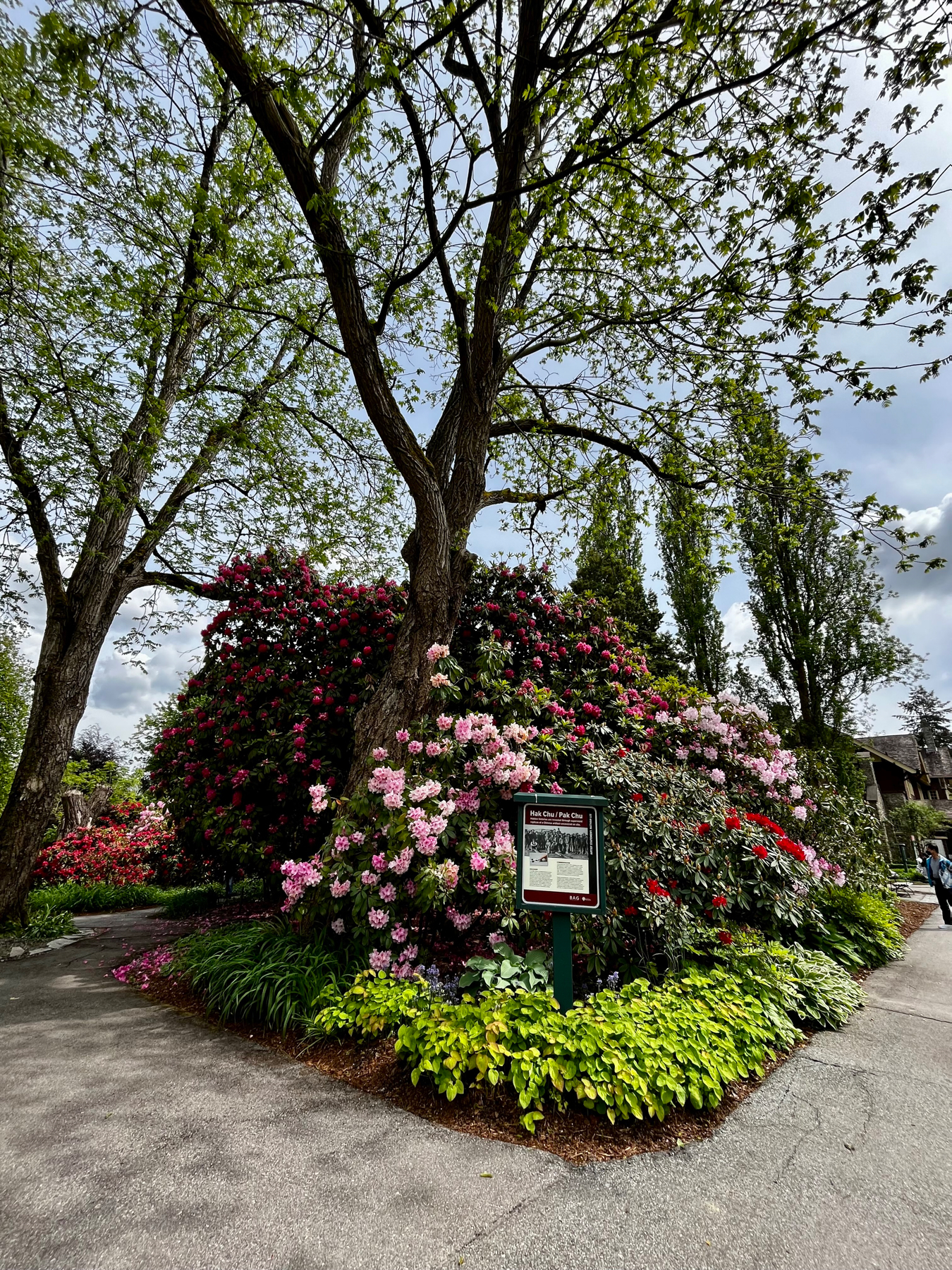 The final Saturday stop was a big shop at Real Canadian Superstore, since we had the Evo car share for several hours already.
We usually shop locally on foot in our Commercial Drive neighbourhood, but Superstore has fried onions that Rachael likes for salad crunch, so we stock up when we go.
I bought two big club packs of meat. One of blade steak and one of ground beef.
The ground beef got turned into taco filling for dinner. I was happy with how it turned out. I used a food processor to mince a bunch of cilantro, an onion, and three cloves of garlic. This was sautéed in a little oil until the onion and garlic started to brown. Then I processed 5 tomatoes in the food processor as well.
I browned the meat separately with some cumin seeds and salt and pepper.
I combined the mixture, added a diced yellow pepper, and seasoned with ancho chile and cooked it down.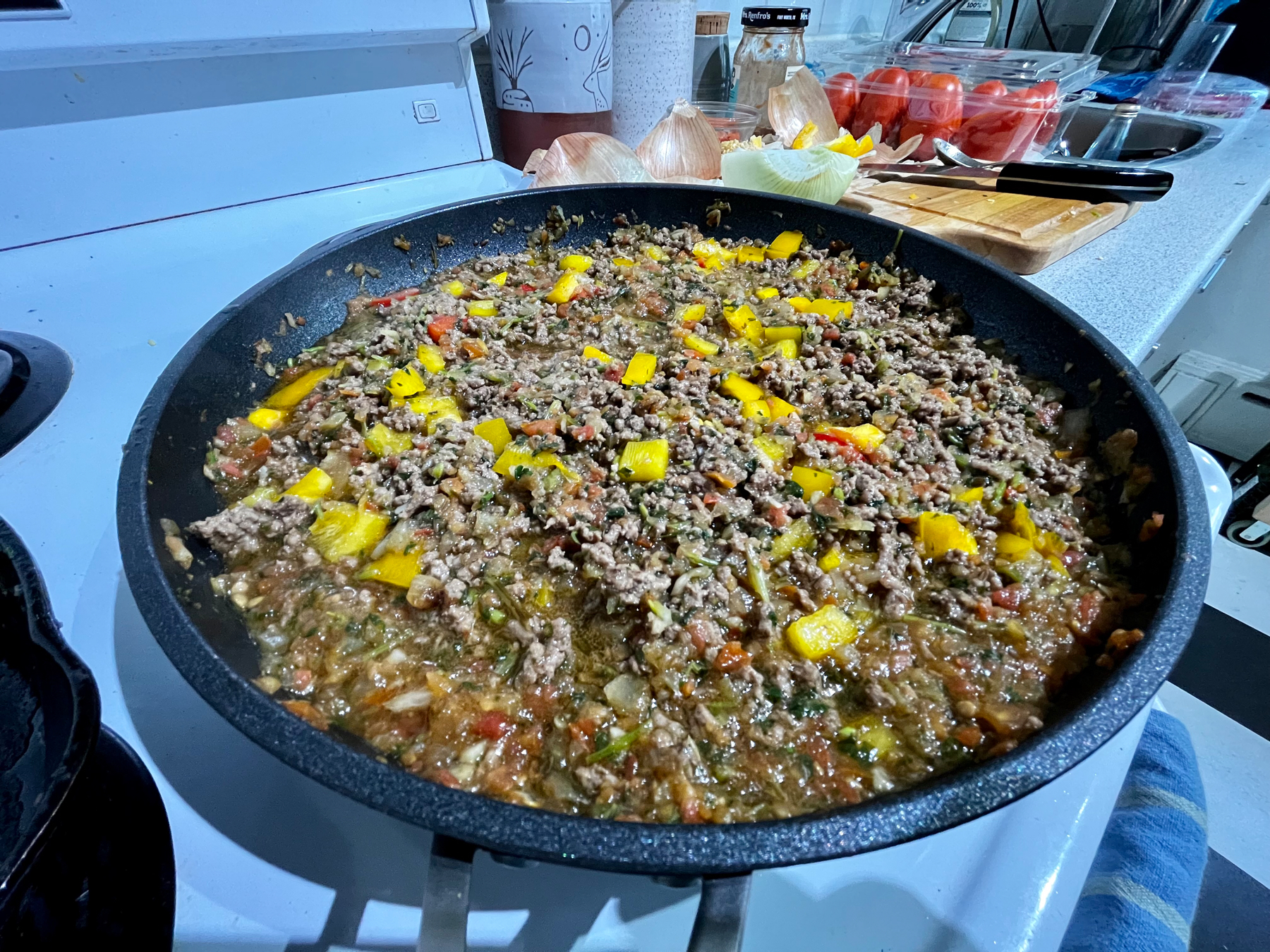 I froze some of the ground beef and combined the rest for meatballs later in the week.
The blade steak I trimmed of fat and gristle and chopped into a crock pot. Combined with 4 chopped carrots, half a head of chopped green cabbage, a bay leaf, garlic, and salt and pepper, plus about half full of water. It cooked overnight.
Today on Sunday we went out for a longer loop walk to Laughing Bean Coffee on Slogan and then down towards Wall Street.
We stopped and read on a park bench in Burrardview Park for a bit.
Here's Rachael taking a close up of a flowering red hawthorn tree.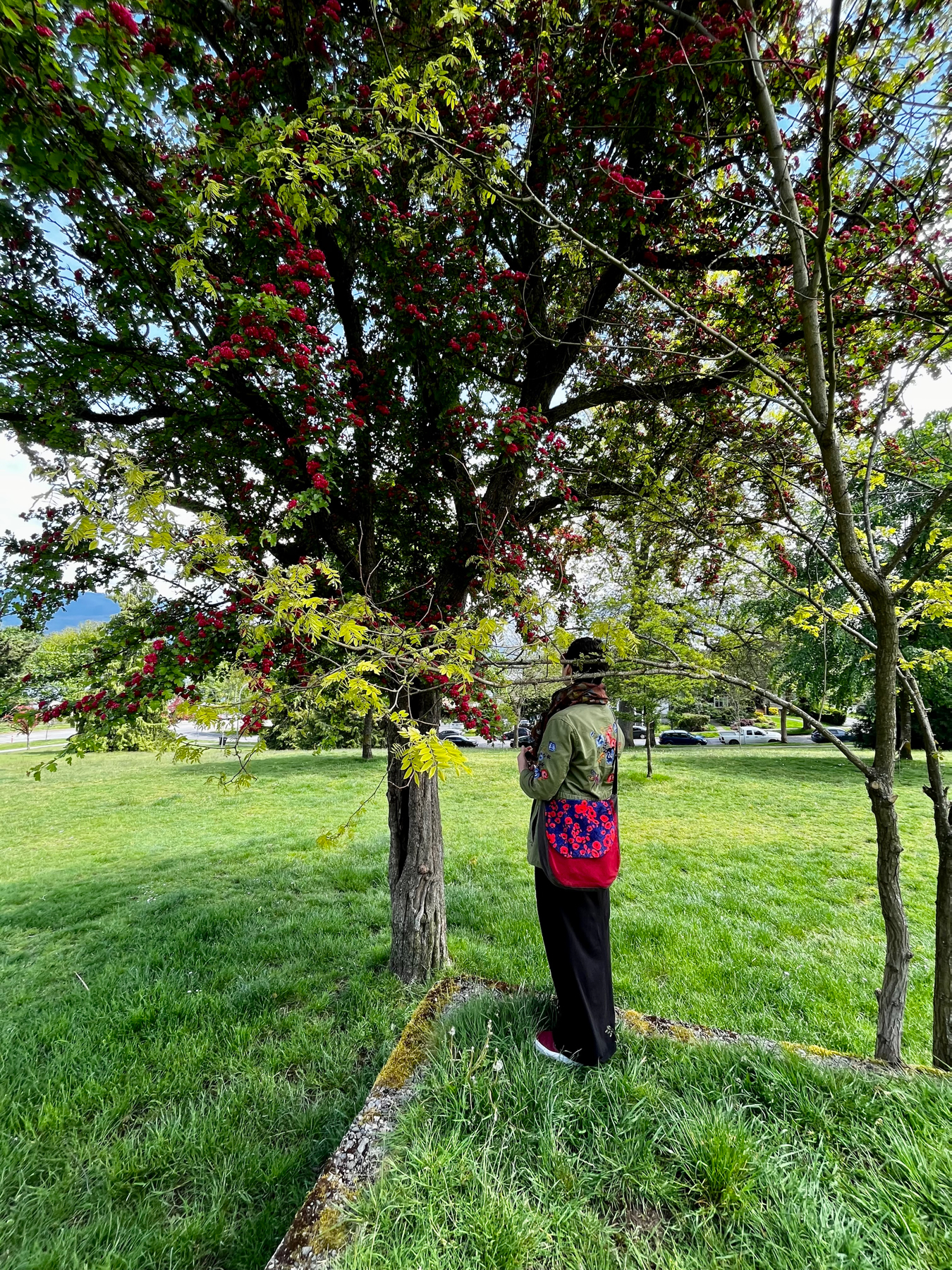 We watched a little bit of Stranger Things every night and finished it this evening.
A good weekend.